Evolving Food
Food Biodiversity Across the Tree of Life
Nyree Zerega, PhD
Chicago Botanic Garden and Northwestern University
Tuesday, February 28, 2017
12:30 – 1:30 pm
Mayo Concert Hall, Music Building

Presentation Overview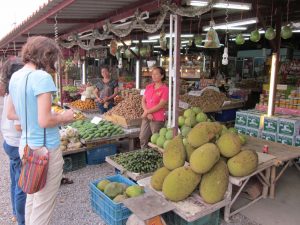 There is little in life that is more fundamental to our survival than food. Throughout human history, we have and continue to spend much of our time and resources producing, buying, preparing, transporting, consuming, or simply thinking about food. While food has always touched our lives in many ways (biologically, socially, environmentally, politically, and economically), since the advent of agriculture over 10,000 years ago much has changed with regard to what we eat and how we interact with our food. Exploring agriculture and the domestication process of plants and animals is one of the best ways to understand that change and to observe and understand evolution. Zerega will take us on a brief tour of the history of foods we eat around the world and the role humans have played in their evolution. Through examples, she will emphasize the role of biodiversity in our food system and untapped resources that may help us better feed the world.
About Dr. Nyree Zerega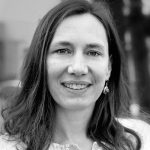 Nyree Zerega is a botanist who studies plant evolution with a particular interest in food crops and pollination. She earned her PhD in Biology and Plant Resources from New York University as part of a partnership with The New York Botanical Garden. She is currently the director of the Graduate Program in Plant Biology and Conservation, a collaboration between Northwestern University and The Chicago Botanic Garden. Her research employs a variety of research tools – ranging from genomic data to experimental field studies – in order to advance understanding of crop domestication and underutilized crops. She is especially interested in applying findings to 1) facilitate sustainable agriculture, crop improvement, and conservation of plant genetic resources, and 2) understand the diversity, origins, and human-mediated dispersal of cultivated plants around the world. Current projects focus on tropical tree crops and their wild relatives in Southeast Asia and the Indo-Pacific Islands, including breadfruit and jackfruit.
For more information about the speaker, visit Dr. Zerega's website